I meant to post this yesterday, but I got so tired that I ended up falling asleep.
So here it is, a day late.
I had my first day of classes yesterday!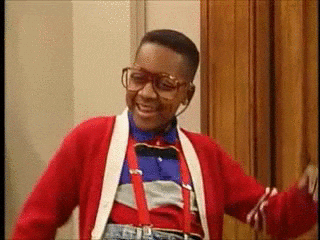 The morning was stressful because we had to coordinate getting me to the building where I'll be taking  classes. We called the coordinator, Myriam, a bunch. I was fifteen minutes late, and Aïda kept passing me the phone to speak, which was intense because my French is slower when I'm nervous. I just had to finally ask her to talk on the phone because we were all pressed for time. I don't know if she knew that she signed up to be my personal translator when she agreed to host me, but here we are. She definitely helps grease the wheel in difficult situations.
After we finally found the right area, they dropped me off in front of a nearby government building, and then I waited for Myriam's mother. I waited, at the side of the road. My phone still isn't working with Moroccan SIM cards yet, and there was no wifi. So I stood there, praying to the universe that Myriam's mother would find me quickly. Just as I thought to myself, "Well, it could be worse," I saw Myriam's mother round the corner. She walked me to the right building, we took the elevator up, and I was introduced to a nice woman who handed me a packet with 60 multiple choice questions on it in French.
I was surprised at first at how simple the test seemed. However, when I really thought about the kinds of questions I was answering, I realized a couple things: 1) I know more French than I thought I did. I understood maybe 54 out of those 60 questions. 2) Even though the test seemed simple in design, the questions were proficient at gauging French comprehension in a way that was subtle and without pretense. I didn't have to write long sentences or an essay. I just had to understand what I was reading and the grammar I was engaging with. I realized how EXTRA and unnecessarily difficult American tests are.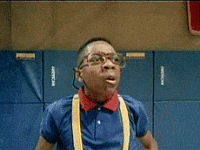 I finished the test in fifteen-twenty minutes, handed it off, and then was led to the back to an advanced grammar class.
And even in class my teacher said I had a good accent.
Okay. So, there are six students in the class including me. We're all different ages and I'm probably the youngest out of all of them. There was another new student there when I entered. She's 38 from Germany, and there were two students with British accents. One from the Netherlands, another from Nigeria but by way of London. There is a Brazilian man, so I got to speak a sentence in Portuguese today, and a Japanese student. We went around, and the German and I went through "Cinq Minutes de Torture" (Five Minutes of Torture) and introduced ourselves while our classmates asked us questions.
It's a really good class. We get to speak in French for the whole time, and the professor is hilarious. Truly great performative presence and gracious educator. I really enjoyed my experience. The materials he's teaching with are a bit crowded on the page and difficult to understand, but I brought my French books with me, so I'll be okay. We're learning the subjunctive, which is perfect because that's the unit I've been reviewing for the past couple of days and it's definitely one of my weakest grammar units.
So, we're off to a good start!
After class, Jes and I went back to the Addictest center for lunch.
Jes had a private lesson essentially because she is starting at the very beginning. We were both famished, so we were so glad to see a bunch of food. She is excellent. I couldn't have asked the universe for a better companion while on this trip if I tried. We talked about global anti-Blackness, the importance of knowing your history, and her situation as a Micronesian student in the US. Basically, everything I like to talk about: institutional racism, code-switching in the US, sexism, unpacking problematic perpetuation of power, etc., she can talk about without shying away from the subject.
After lunch we had our afternoon activity, and it's currently the reason why my feet hurt. We went back to the school where our French classes are, because they also do tours, and we walked all over Rabat and some parts of Salé. We walked through the Medina (the marketplace), to L'Oudaya (an old military compound that's now a public garden and cat castle (not literally but cats run wild in Morocco and are plentiful in L'Oudaya)) and we had mint tea before we took a boat across the Bou Regreg River and then onwards to the Hassan Tower, past the Museum of Mediterranean Art, visited a Cathedral, and then finally back to the school.
I have so many photos of the Medina. It's probably one of the coolest places I've ever been.
I'm going to preface with this: I love marketplaces. Anytime I'm anywhere new, the street marketplace is usually my favorite spot. The Medina here in Rabat is hectic. There's a ton of people and it's not where everyone does their shopping. Think of an outdoor mall.
Click any photos to enlarge.
I have to go to class, but talk soon!